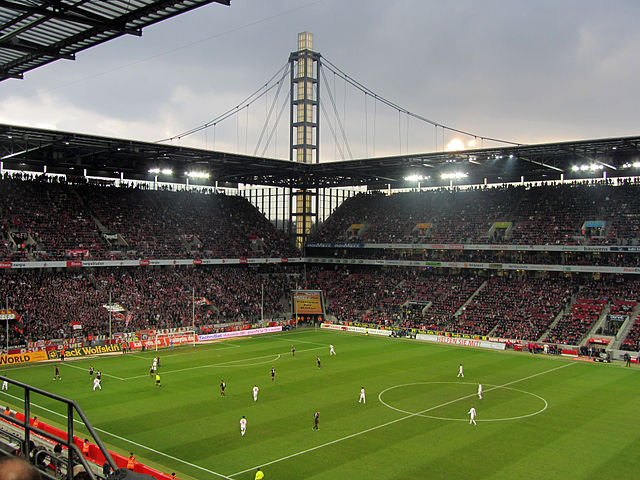 The end of the year is approaching and brings a lot of traditions, such as Christmas, holidays with the family, and of course the Golden Boy Award.
At Matchmetrics, we love a rising football star. And to help you to understand how each of the 20 nominees performed over the last 12 months, we will profile them in the coming weeks, so you can choose who you are backing to land the award.
Bukayo Saka
The London-born winger is held in highest regard at Arsenal, both within the club and its fanbase. Dynamic and versatile, the 2001-born England international had more than 2500 Premier League minutes in the past calendar year and his contract renewal was considered a major coup from the Gunners. A multitude of Champions League sides have shown interest in signing the youngster. Saka was first spotted as a high-potential player in Scoutpanel back in 2018.


From September 2020 to October 2021, Bukayo Saka has shown his commitment off the ball, as he displays good ratings for tackles, with both offensive and defensive relevance. His reception and delivery skills also confirm his spatial awareness and vision, able to spot teammates in promising positions, but also cleverly move into valuable areas and receive passes there. Despite an above-average stability, there is room for improvement here. Same goes for his activity towards goal with Shots, with the kind of positions he can find for this scoring attempts, which he may naturally develop in the coming years as he matures and grows in confidence.
---
Filtering wingers born in 2001 or later, with at least 1,000 minutes played within a competition rated at least 5.5/10, Scoutpanel can find 19 players with a better rating than Bukayo Saka. Curious about them? Book your demo.
William Saliba
Another Arsenal player, currently on a loan spell in Ligue 1 with Olympique Marseille, William Saliba had his breakthrough season back in 2018 with Saint-Etienne. He already showed an interesting output at Scoutpanel and a move to Arsenal followed shortly, with a loan straight back to Saint-Etienne included in the deal. After his eventual arrival in London in 2020, the defender  had only six months in the English capital before loan moves to OGC Nice and now Marseille.


Stable and very reliable with the ball at his feet, with impressive pass short and delivery ratings, Saliba is let down by his defensive tackles and overall aerial ability. Standing at 1,92m (6'2″), one would expect him to be dominant in the air. However, he finds himself considerably below average in that regard in our EPIs. He needs to step up his defensive game to deliver on the promise he has shown until now.
---
Filtering centre backs born in 2001 or later, with at least 1,000 minutes played within a competition rated at least 5.5/10, there are 5 centre-backs with a better rating. Who are they? Find out by booking a demo.
Jurrien Timber
Another versatile defender from Ajax's youth ranks, just like Devyne Rensch and Ki-Jana However, Utrecht-born Jurrien Timber can play both as a full-back and centre back. Interesting performances in the Eerste Divisie and the UEFA Youth League for Ajax II brought him to attention in Scoutpanel back in 2018. Now he has already more than 40 appearances for Ajax and 6 caps for the Netherlands.

Jurrien Timber shows ratings of a very mature player. Not only is he in the top ten centre backs in Eredivisie for rating and stability, but he also ranks as #2 in defensive rating. A very complete player with qualities on and off the ball, he shows the classic Ajax DNA, with excellent passing and delivery ability, combined with the intelligence to move and receive the ball in promising positions. His tackling success sits at 75%, the fourth-best in Eredivisie in the last 12 months and his great offensive and defensive tackle EPIs show his aggressiveness, good reading of the game, and intensity moving up and down the pitch during matches. There are question marks regarding his aerial prowess though. To find his place as a centre back, quite a bit of improvement is needed there.
---
Scoutpanel can find a young player with up to 82% similarity to Jurrien Timber. Interested?  Schedule a demo.
Florian Wirtz
Well, we could have told you so… Florian Wirtz was one of the best-rated teenagers in the world by Scoutpanel back in 2018 when he was playing for Köln U17s. The departure of Kai Havertz was barely felt at BayArena due to the stellar emergence of Florian Wirtz. Intense, dynamic, versatile, and technical, Wirtz has the potential to be a generational talent. And has become somewhat of a de facto leader of the Werkself at the age of 18.


Lacking stability over the course of the last 12 months, Wirtz should improve in this particular area as he gets more experience playing senior football. While five out of twenty-nine matches in 2020/21 have been rated at 8 or higher, quite a few of the remaining ones were rather disappointing affairs. His effort and work rate on the pitch show with his balance between defensive and offensive tackles. More settled, the player has improved his goal scoring contribution, however, he needs to sustain such form to make it to the highest level. His ratings in Delivery and Reception show just a glimpse of his creativity and vision in his offensive link-up play up front, as even those average ratings are mired by some outings with room left for improvement. But when he's on song, his performance ceiling seems out of reach for most other 18 year olds.
---
This time we will tell you: Scoutpanel can find you a 17 years old midfielder that is better rated than Florian Wirtz. Don't miss it and find many more talents by scheduling a demo.
Is any of the four profiled players the one that you are backing for the Golden Boy Award? Next week we will profile: Rodrygo, Giovanni Reyna, Yéremi Pino and Roberto Piccoli. Stay Tuned.