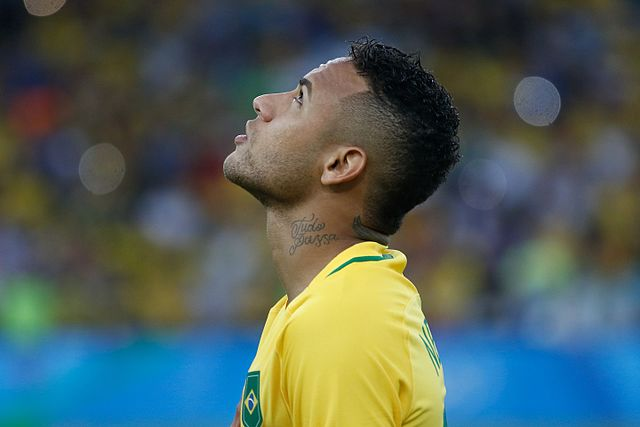 Image by: Fernando Frazão/Agência Brasil. Source: Wikimedia Commons
We're approaching the end of our Ballon D'or nominees analysis and soon we'll find out who has been elected the best player in the world for this year.
You can check our previous analysis here, containing Scoutpanel's comprehensive performance data and exclusive EPIs ratings.
Without further ado, let's start the 7th part of our analysis!
Simon Kjaer – DAN / AC Milan
32 years old. In 2021: 2 goals, 2 assists, 10 clean sheets
A role model, captain of the Danish national team and an important asset in AC Milan's defence. Simon Kjaer is a natural leader and a resolute center-back. He helped Milan get back in the Champions League and also played a significant role in the Euro 2020 campaign to reach the semi-finals. The experienced centre-back earned his first nominatopm and is one of the few defenders on the shortlist.
Simon Kjaer's ratings from 2021 reflect his playing style: he doesn't shine, but gets the job done. "Off the ball", all ratings are well rounded. Not high, but adequate in almost all aspects. Tackle and Aerial don't provide significant peaks, but seems satisfactory enough. "On the ball", Kjaer is competent. Good Reception, adequate Delivery and Pass Short indicates he did well in build-up and is trustworthy on the ball. Stability-wise, Kjaer needs more consistency. But the center-back compensates with natural leadership ability and great sense of teamwork.
Neymar – BRA / Paris-SG
29 years old. In 2021: Won French Cup and Super Cup, 15 goals, 17 assists
Tenth nomination for Neymar in his career and a controversial season for PSG. His club managed to get into the Champions League's last four but lost to Man City. In the league, Lille won the championship race and PSG couldn't secure the title for the first time since 2017. At international level, Neymar suffered further disappointment after the defeat in the Copa America final. Finally, the transfer window brought positivity for Neymar. His friend Messi joined the club and PSG's colossal summer selection raised the hopes in the squad.
Few players can match Neymar's "On the ball" abilities and the ratings he accomplished can prove it. One of the league's best Delivery and Reception, great Take-on, Shots, Finishing and decent Pass Short. All achieved by his brilliant creativity, flair and explosive dribbles. Along with the ability to shoot or pass with either leg and his natural attacking awareness, the flamboyant Brazilian showed competence even in his defensive actions with solid Tackle. His Stability does not disappoint either: he was a consistent performer over the course of the year. Neymar's class is obvious and his nomination well-deserved.
Robert Lewandowski – POL / Bayern Munich
33 years old; In 2021: Won Bundesliga, Club World Cup & DFL-Supercup; 59 goals, 9 assists.
Yet another superb year for Robert "LewanGOALski". He has been one of the most consistent strikers over the past couple of seasons. Lewandowski's goals carried Bayern to a title in the championship and two cups in 2021. Rumours suggest he was about to win last year's golden ball award before it got cancelled. And this year, the striker is among the bookmakers' top three again. There are only a couple of weeks left and we are about to find out if the Ballon d'Or voters agree.

Lewandowski is a prolific goal-scorer, accurate and efficient finisher with head and feet. This is exactly what we find in his profile from 2021. He is dominating the league in "Offence" category and is on top of the charts in Shots and Finishing. But goal-scoring is not the only skill in Lewandowski's repertoire. In his Delivery and Reception ratings we find that he involves himself in the team's attacks and flow higher up the pitch. And the large Tackle Offensive EPI indicates that he often wins defensive duels in positions of offensive value. Last, but not least, comes the significant Stability rating. Lewa was consistent in front of goal and has performed at his best on a regular basis. Impressive performance over the year by the Polish international. For whom, after this display, a place on the podium in Paris is a must.
Would you like to use Scoutpanel to see how a player compare to one of the nominees or find a similar player to them? Book a demo!