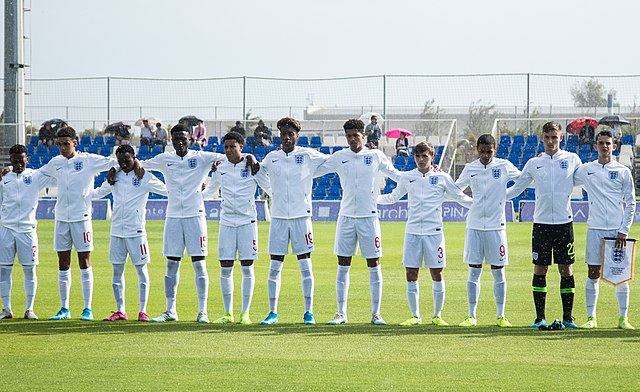 Original image by Pedro Semitiel. Source: Wikimedia Commons
The world is abundant with young footballers with passion, willpower and desire. However, only very few of them have the talent to influence matches at the highest level and reach a very high performance output at a young age.
To define who is the best amongst the brightest rising stars in the sport, the Golden Boy award was first given in 2003.
Matchmetrics is analyzing the Golden Boy nominees data output for the last 12 months. You can then understand their style of play, strengths, weaknesses and pick your favorite!
Daniel Maldini
The latest player of a family who have become legends at AC Milan, Daniel Maldini is likely expected to make history with the Rossoneri on the other side of the pitch that made his father and grandfather football icons. The striker, however, is a surprise name on this list, with less than 200 minutes in the league to his name.

With a sample that is far too small, it is hard to affirm that Maldini will be able to sustain this performance throughout a complete season. The player shows glimpses of quality in crucial areas for a top striker. Good aerial and ground presence in the box, completed by good finishing. Maldini also displays good defensive commitment to win the ball back in areas of offensive relevance and tracks back to help compose his team's defensive shape.
---
Filtering strikers born in 2001 or later, with at least 400 minutes played within a competition rated at least 5.5/10, Scoutpanel can find 10 players with a better rating than Daniel Maldini. Keen to find who are they? Book your demo.
Jamal Musiala
To have England and Germany chasing you to commit your international career to them is a sign of how talented you are. That's the case for Jamal Musiala. Born in Stuttgart, he moved to England before signing for Bayer München. With 9 caps for Germany and still just 18 years old, Musiala has the shape of a generational talent in the making.


With good EPIs both on and off the ball, Musiala shows a good range of resources, able to generate progression with passes, take-on and his off-the-ball movement, opening progressive passing lanes. But better decisions regarding his passes are required. Jamal is a breaking point in the build-up more often than the ideal. A slight improvement in his finishing will see him become a very complete player with the ball and a constant threat. Committed to win the ball back, Musiala shows good tackling and blocked pass rating, a glimpse of his aggressiveness and work rate.
---
Scoutpanel has young players with up to 93% similarity to Jamal Musiala for you to explore! What are you waiting for? Book your demo.

Nuno Mendes
A product of the prestigious Sporting CP academy, Nuno Mendes is on loan to PSG, with a view to make the move a permanent one in the future. The Portuguese international plies his trade on the left flank of the pitch, either as a defender or winger.


Good capability to distribute passes into progressive positions. Mendes is let down by his take-on, a trait much required for modern fullbacks, not to mention wingers. Off  the ball, the 2002-born player displays an interesting skillset, with satisfying aerial performance. On the ground the player shows promising tackle ability and suitability to high counter-pressing approaches.
---
Scoutpanel can find 10 players that dominate the left-flank, born in 2001 or later in a competition rated at least 5.5/10, with a better rating than Nuno Mendes. Don't miss the next Golden Boy nominee and  Schedule a demo.
Pedri
Also nominated for the Ballon D'or, Pedri is one of the of the sparkling parts in a lackluster Barcelona. Having played the Euros and also the Olympic games, everyone wanted a piece of the mesmerizing 18-years-old. However Barcelona was able to renew his contract and the EUR1bi release clause is certain to keep suitors away, even if the Catalan club should takes a few seasons to recover its competitive status.


With Barcelona's DNA of passing to gain progressive space on the pitch printed on Pedri's performance data, it's clear why they're a match made in heaven. In La Liga's top 10 for delivery and reception, the youngster gives the impression of a veteran on the pitch. His body frame prevents him from excelling in defense, but this is compensated by a great work rate.
---
A lucky club has a 17-years-old with 91% similarity to Pedri. Who is he? Find out by booking a demo.
For our past Golden Boy analysis and other insights, click here. Follow us in social media and don't miss our content!