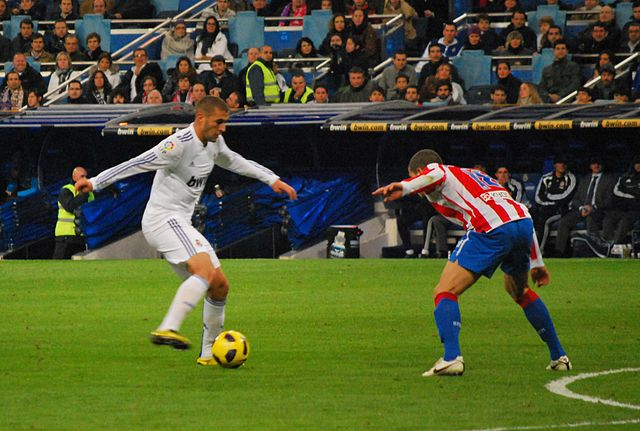 It's observed in football how a player's development path may vary. Some reach the highest level of performance at an early age and hustle to maintain that level of performance while we can find late bloomers and players that are constantly improving with the age, like a fine wine.
In today's analysis of Ballon D'or contender we have an age difference that span up to 12 years!
Gianluigi Donnarumma – ITA / PSG
22 years old; In 2021: Won Euro 2020; 20 clean sheets;

This is the first time for Gigi Donnarumma in the top 30 shortlist of Ballon d'Or. The young goalkeeper had an exciting Euro 2020 campaign with the Italian national team, they won the cup, and Donnarumma was named player of the tournament, he conceded only 4 goals and saved 3 penalties. A success much needed after his controversial transfer to PSG, which left AC Milan fans furious. Dounnaruma also is the only goalkeeper in the final shortlist, a fact that speaks for itself.
Out of all ratings from this year most noticeable are Donnarumma's solid Reception and Short Pass, perks essential for the profile of the modern goalkeeper who takes part in the build-up play. The average Pass Long and slightly below average Delivery ratings suggest that the goalie did adequate ball distribution with his feet but he needs to work on his throws, something indicated by the slightly poor rating in Keeper Throw. Both Blocked shots and Interceptions are areas the player needs to improve in the future, but more concerning are his poor Claim ratting and mediocre Stability. However, those abilities will increase through experience. Still, at 22 years old Dounnarumma has plenty of time ahead of him to enhance and develop his abilities and with his performance this year he demonstrated that he possesses the potential and the means to become one of football's best. 
 Karim Benzema – FRA / Real Madrid
33 years old; In 2021: Won UEFA Nations League; 35 goals, 14 assists;
No doubt one of the best, in-form forwards in football right now. After C. Ronaldo left Madrid Benzema has stepped up and he is performing on a top-level ever since. This year he maintained his splendid performance, scored 35 goals in all tournaments so far, and added 14 assists. Benzema was also recalled to the French national team by Deschamps, after a six-year exile. Rumors suggest this year the striker has a chance to win the individual trophy and he is currently amongst the bookies' top three favorites for the award. 
Benzema's on the ball stats fully represent his successful year in football. Most of his ratings in the category are in the green zone and above average, except the Crossing and Pass Long, which are not strictly necessary for a player in a central forward position. Above all is his extreme Delivery rating which he achieved with his great vision. Then high Reception and Short Pass indicates he linked-up well. Good ratings in Shots, Finishing combined with a moderate Take-on rounds up his excellent performance on the ball over the year. Off the ball, Benzema's performance is a bit off at first glance. However, acceptable Tackle and slight score in Aerial rating demonstrates that the player did counter-press and won some aerial challenges. Stability-wise, Benzema looks decent enough considering the high amount of games he played in. An exciting year for the experienced forward and winning the biggest individual award football has to offer, might make it even better. 
Raheem Sterling – ENG / Man City
26 years old; In 2021: Won Premier League and Carabao Cup; 26 goals; 19 assists.
It was a busy year for Raheem Sterling, he played in two finals, Champions league and Euro 2020, and although he lost both, the pacey winger performed on a top-level. Back home, Sterling scored his 100th goal for City, helped his team to win the Premier league and one of the domestic cups. During the year Sterling scored 26 goals in all tournaments and added 19 assists. Аlthough he is not a top favorite to win the award, аfter such an action-packed year the Ballon d'Or nomination for Sterling comes as no surprise. 
On the ball, Raheem Sterling looks impressive. High Reception rating implies that the player uses his pace not only for fast dribbles past defenders, a statement backed by his good Take-on rating too, but also to place himself in beneficial positions. Followed by a very good Delivery and Short Pass which indicates the winger has decent vision on the pitch and connects very well with his teammates. Raheem's moderate Finishing and Shots ratings review past weaknesses in his game, but the speedster works hard and his goal touch gets better and better every year. Off the ball, Raheem's ratings show dedication and determination. With good Tackle both Off and Def the winger covers well Pep's demanding counter-press requirements. Raheem's fantastic Stability rating represents how regularly he performed well during the year and totally validates his Ballon d'Or nomination. 

Keen on seeing how other contenders performed? Check Part I and Part II of our analysis and stay tuned for the next blog post!