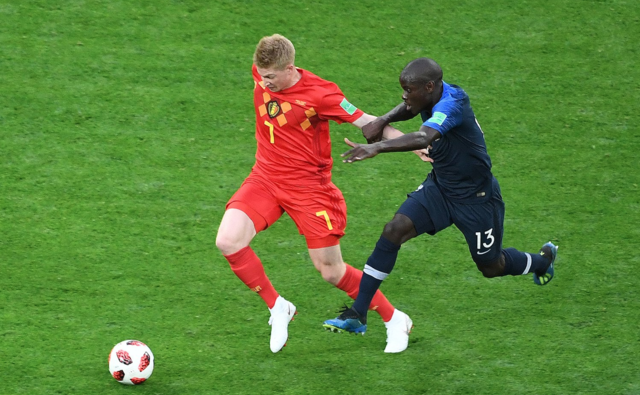 Original image by Кирилл Венедиктов. Source: Wikimedia Commons
France Football have announced their 30-man shortlist of superstar nominees for the Ballon d'Or award and after last year's ceremony got postponed the hype is high this year. The ceremony will take place on Monday, November 29 in Paris and as the weeks run down, our Matchmetrics team will introduce you to all the nominees for the football "Oscar'. We will assess their performance throughout the year and find the key abilities that might put them on the podium in Paris. 
Riyad Mahrez – ALG / Man City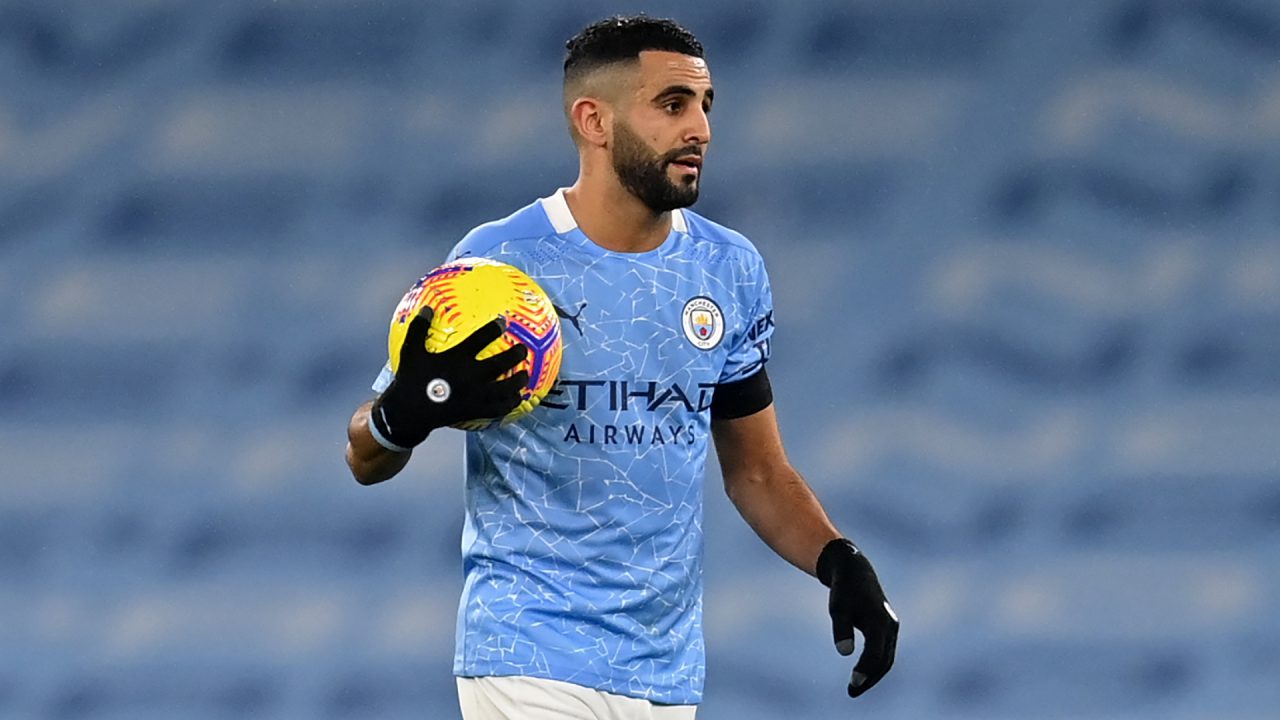 30 years old. In 2021: Won Premier League and Carabao Cup; 16 goals; 12 assists 
This skillful winger reached the CL final this year and scored 3 goals in the semi-finals against PSG, won the league title and one of the domestic cups. Mahrez had a successful season and although he is not among the top favorites for the award, the Ballon d'Or nomination is a great way to wrap up the year.

Attacking play generally has been Mahrez's biggest strength and this year was no different. High ratings in Delivery and Reception show how good the Algerian was in finding best positions to receive a teammate's pass and deliver such to his companions in valuable positions. Add his high Short Pass rating to the picture and you can see his importance in the teams' attacking build-up play as well.  The technician has also a moderately high Take-on rating, which he built by winning numerous offensive duels with the ball at his feet and plus the slightly above-average Shots rating and very high rating in Stability he fulfills his profile of a constant threat to any defence he played against. Mahrez`s defensive game might not be his best quality but the decent Tackle Offensive rating indicates that the Algerian was strongly engaged with the team's high press. Which really is a must for any player under Pep's coaching. A more than sufficient performance by the Algerian this year to deserve his third nomination. 
N'Golo Kanté  – FRA / Chelsea
30 years old. In 2021: Won Champions League and UEFA Super Cup; 1 goal; 1 assist 
Even though Kante had injury problems, he remained an exceptional performer on the pitch. The humble Frenchman won his first Champions League trophy and was voted best player of the final this year. He added the UEFA Super Cup trophy later and had a good spell with the French national team. It is a well deserved nomination for the defensive midfielder after his decent performances.

First impression we get from Kante's performance throughout the year is his admirable versatility. The spirited midfielder had contributed heavily both in his team's attacking and defensive play. The high ratings off the ball in both offensive and defensive Interceptions and the league's highest rating in Blocked Pass are manifestations of his great defensive anticipation, positioning and decision making over the year – a true defensive mastermind. Low ratings in Aerial duels are not that surprising having in mind his height, but the midfielder fully compensates with his solid Tackle rating and endless energy. On the ball, Kante is not getting worse. Good ratings in Delivery and Reception and just about adequate Pass Short state the player's importance in his team's build-up and attacking play. He supplied his teammates in dangerous positions and knew how to position himself during attacks too. Great performance for the midfield dynamo, whose future looks brighter than ever after Thomas Tuchel's inspirational start at Chelsea. 
Erling Haaland – NOR / Borussia Dortmund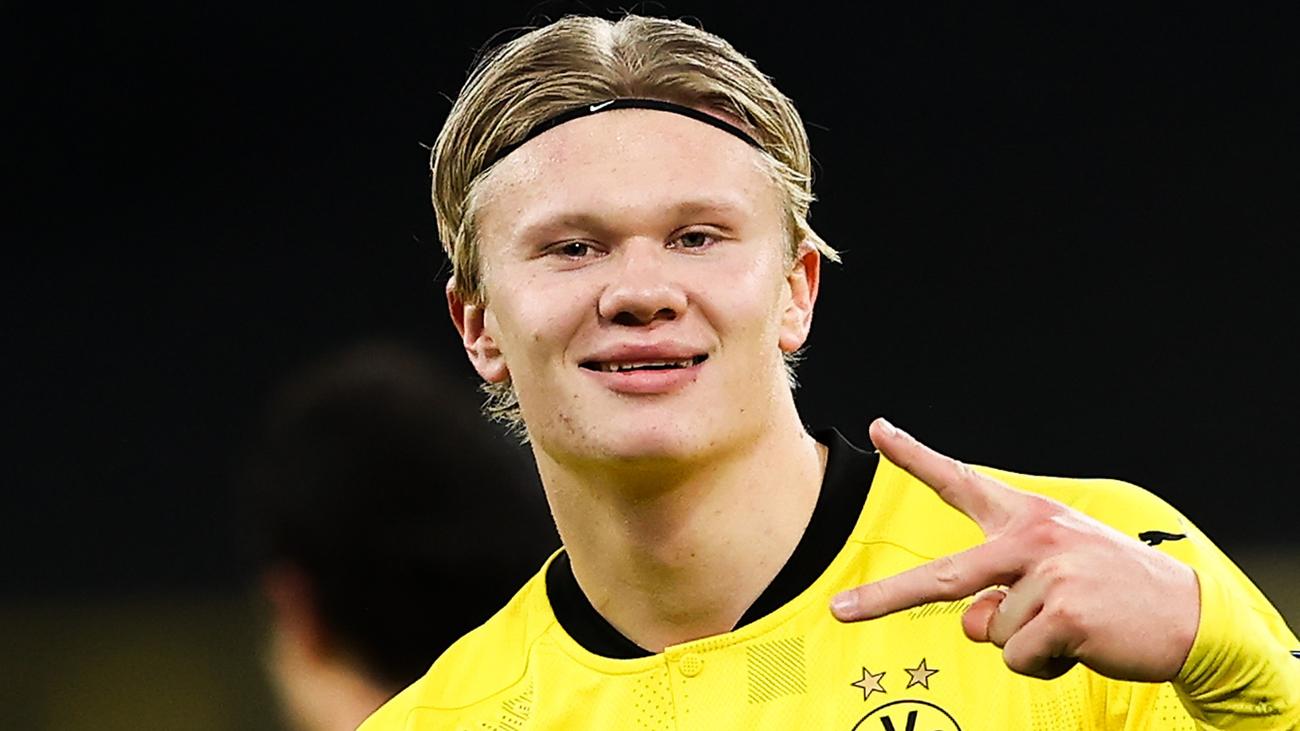 21 years old. In 2021: Won DFB-Pokal; 41 goals; 11 assists; 
Young and super talented, the Norwegian goalscorer nomination surprises no one. As he scored 41 goals in all competitions and added 11 assists in 2021, Haaland is a force to be reckoned with. He helped his team win the domestic cup in Germany and Dortmund qualified for the Champions League. Even though he might not be the specialist's pick for the Ballon d'Or top 3 this year, the young Norwegian goal-scoring machine will definitely be a heavyweight contender in the near future.

Haaland's on the ball ratings are very appealing. High Shots and Finishing ratings describe an efficient finisher who can find promising positions – and in his case someone who can do it while carrying two defenders on his back. With decent Pass Short, Reception and Delivery ratings but a slightly lacklustre Take-on, Haalands profile is fairly focused on being the end point of the team's whole progression towards the opponent's goal. The youngster falls short on Long Pass and Crossing, but that is not an issue as he is expected to be on the other end of those, not to provide them. Off the ball, Haaland shows professionalism and determination. A high rating in Tackle Offensive and an acceptable one in Tackle Defensive, means the player takes defending duties seriously and contributes to the team's counter-pressing. Erling's Stability is something that can get better but that's common for young players and something he will certainly grow in the future.  
All in all a fantastic year for the Norwegian terminator and no doubt there will be more to come. The improvement his ratings have seen in 2021/22 are already more than promising.
---

A future Ballon D'or or Golden Boy contender? A player that fills your squad's needs accordingly and raise your team's performance? You can find it at Scoutpanel! Book a demo with us! We love to talk about football and finding the right player for you!