Scoutpanel
The app for football scouts
The app and web solution for scouts and team managers to easily assess player and team performances worldwide using the most sophisticated football metrics database available. Scoutpanel is the all-in-one solution for your player assessment and recruitment decisions based on both the best objective analytical evidence and personal experience and refinement.
Read more
Scoutpad
The No 1 tool for scouting reports
The ultimate tool for scouts and managers to create powerful match and scouting reports easily on your mobile devices. Assess and analyze player and teams with a simple and intuitive interface as well as improve your workflow with an automated process. Scoutpad simplifies the recording and processing of data and saves valuable time.
Interested? Get in touch!
More at scoutpad.com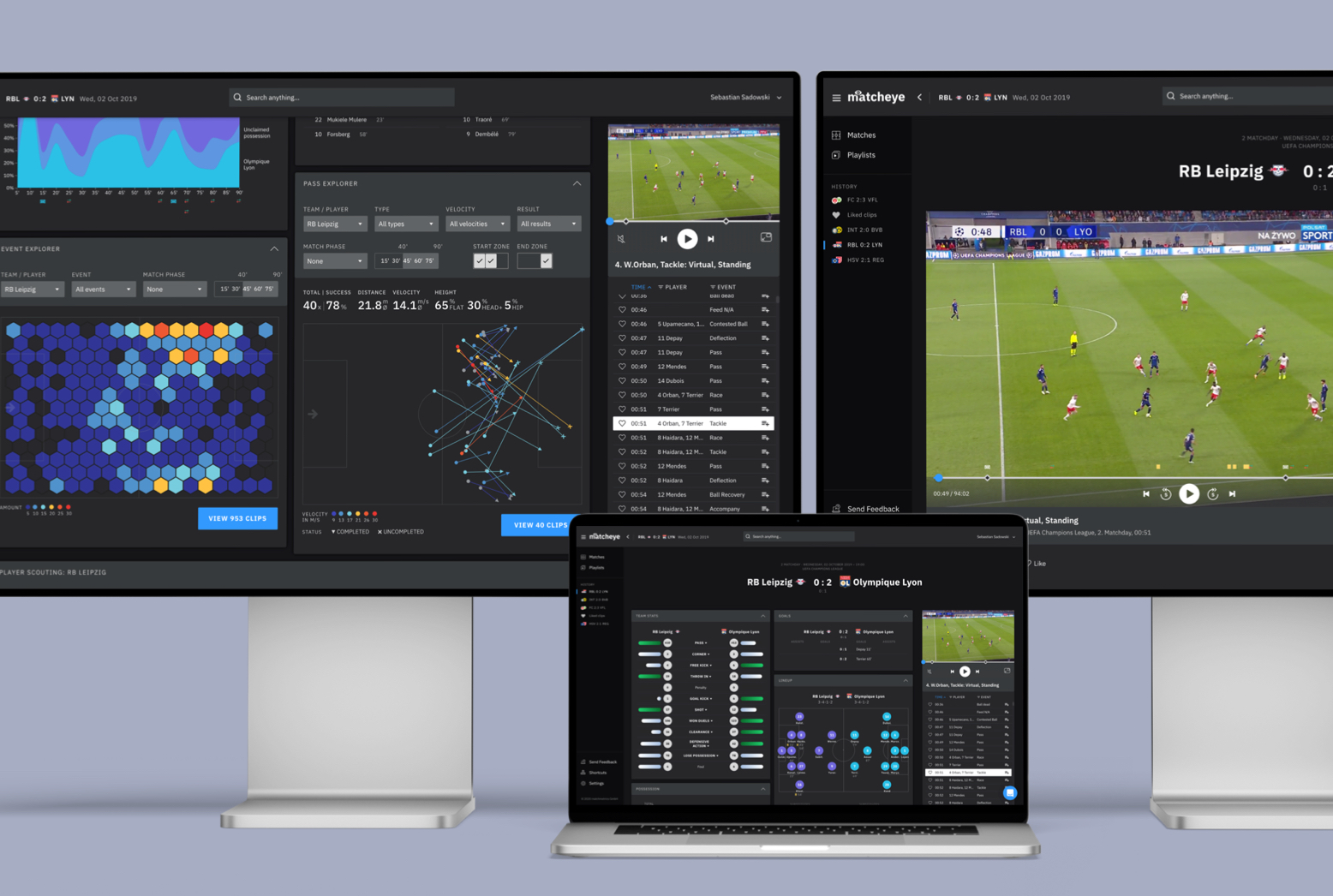 Matcheye
The future of your team and opponent analysis
Analyze your games with the best and finest event data available. Gain new valuable insights about your team or your opponent. Whether with video sequences or graphic charts — keep the overview with Matcheye.
Read more