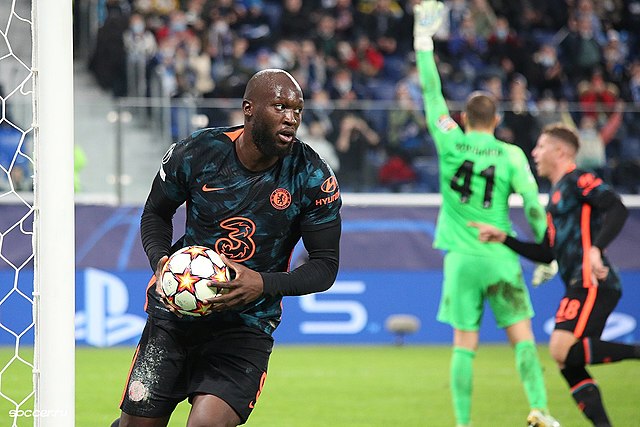 Picture by: Kirill Venediktov. Source: Wikimedia commons
It's the final countdown! 30 players and thousands of fans and reporters wait for the revelation of who's going to win the Ballon D'or this year. In our eight article covering how each of the Ballon D'or nominees perform, today is a very blue edition, to say the least. With two Champions League winners and a returning prodigal son, let's see how three Chelsea players performed in the last season.
---
You can check our previous analysis here, containing Scoutpanel's comprehensive performance data and exclusive EPIs ratings.
---
Jorginho – ITA / Chelsea
29 years old; In 2021: Won Euro 2020, Champions League & UEFA Super Cup; 8 goals, 3 assists.
Another player who looks reborn under Touchel's regime and had a great spell in 2021. Jorginho played a pivotal role in both Chelsea's Champions League triumph and Italy's Euro Cup campaign. And then added the Super Cup trophy a couple of months later. Strong arguments in his Ballon d'Or case and even though he faces solid competition, Jorginho still has a chance to get in the final three.

No matter if it is a key pass, decisive tackle or important last minute penalty, Jorginho is the man. The tireless midfielder is specialist in link-up play in any game phase, far and wide on the pitch. And the high Delivery, Reception and Short Pass ratings are good evidence for that. Despite Jorginho's slender build, his off-the-ball game is tight. His ability to read the game and his tactical intelligence allows him to press opponents all over the pitch and win tackles or intercept passes. Jorginho's consistency is a bit away from the perfect score but within acceptable limits and his work rate is more than satisfying. If he were more active and successful towards goal, with an occasional dribbling thrown in for good measure, it would be hard to pass him by for this award. of All in all, a very effective performance over the course of the year and a place in the top three should not be a mirage for Jorginho.
Romelu Lukaku (BEL / Chelsea)

28 years old; In 2021:Won Serie A; 30 goals, 8 assists
Top scorer, champion and Serie A Most Valuable Player for 2021. What a productive year for the Belgian titan, who is also the top goalscorer of his country. After the great spell last season Lukaku earned himself a record-breaking transfer to Chelsea. And he is one of the five players from the club who are in the 30-man shortlist for the golden ball award.
Lukaku was often criticised for his poor first touch in the past but in his profile from 2021 we find improvement in Reception and Delivery areas. The striker worked hard to enhance his touch and his on-the-ball game. With no surprise, his Finishing surpasses the rest of his on-the-ball abilities, which are at least well-balanced, and also the rest of the competition. Although he was once criticised by pundits for his limited defensive contribution. Recently, many managers praised him for his workrate. And his Tackle Off and Def, and solid Stability, show appreciative effort against the ball. The heavyweight forward is among the favourites for the award this year, given that he seems one of football's best strikers at the moment.
César Azpilicueta – ESP / Chelsea
32 years old; In 2021: Won Champions League & UEFA Super Cup;
The Chelsea captain lifted the Champions League trophy in Porto and was a key part in Tuchel's defensive block. His good performance also earned him a recall for the national squad for Euro 2020. Reports suggest that after his great spell in 2021, Chelsea are set to offer him a contract renewal and the Spaniard will play an important role in the club's near future.

The experienced right-back performed well in the course of the year and showed competence both on and off the ball. His profile is a good example of a capable full-back who involves himself in all game phases. The very significant Delivery, Reception and Short Pass ratings illustrate his participation well. Even though his Crossing is low, his routine to cut inside and deliver passes is very effective–and likely much more valuable than a bunch of crosses. Off the ball, Azpilicueta appears durable and adequate. His Tackle ratings are good and Aerials satisfactory enough, considering his height. Another sign of Azpilicueta's consistency throughout the year is his Stability rating and it puts him among the leaders of this category. The nomination comes as a deserved award all by itself for the veteran this year, even if his chances to win seem very minor.
Would you like to use Scoutpanel to see how a player compare to one of the nominees or find a similar player to them? Book a demo!