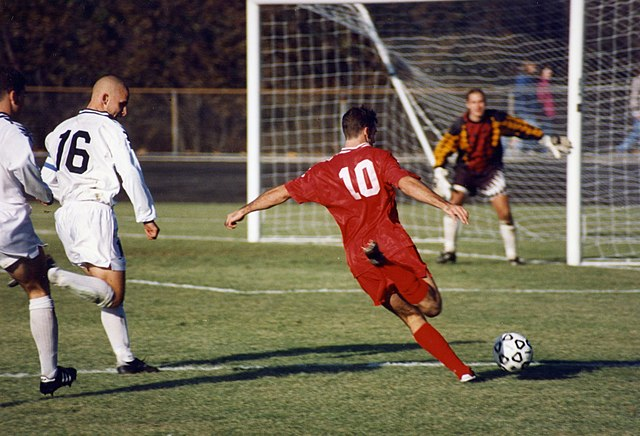 Another week means another crop of Golden Boy nominees to analyze based upon their Scoutpanel data. In our penultimate post of this series we analyze four exciting young talents. They have fought hard over the last 12 months to earn a place in this list and be considered the best young player in the world.
Gavi
A gem from La Masia. At 17 years old, Gavi is breaking through Barça's first team and gathering valuable minutes on the pitch. A very dynamic midfielder, Gavi is a fresh breath of hope for the Catalans, and could be a pillar of a new era that brings Barça back to glory.

Gavi has La Masia's culture clearly stamped into his performances chart. Able to pass the ball well and to progress it to harm opponents, Gavi also shows good mobility to open passing lanes. With a good tackling ability that spreads all over the pitch, the «win the ball, pass the ball» mentality that's coached at Barça can be seen. Alongside Pedri and De Jong, Gavi has the potential to take part in one of the most dominant midfield trios for the next decade.
---
Filtering midfielders born in 2002 or later, with at least 600 minutes played within a competition rated at least 5.5/10, Scoutpanel can find 3 players with a better rating than Gavi. Keen to find who are they? Book your demo.
Bryan Gil
It was in a loan spell at Eibar that Sevilla's Bryan Gil caught the eye. Shortly after, he earned himself a move to the Premier League with Tottenham, where he currently still struggles for game time. However at such a young age, Gil will likely develop further as time goes on.


His data performance is exactly what you expect from a winger. With a good take-on rating, Gil also has a good crossing EPI, in detriment to his finishing and shots. His off-the-ball ratings require some improvement. Despite a glimpse of good aggression to tackle the ball and regain possession, Gil is still below the average level in this part of his game.
---
Bryan Gil could have been spotted at Scoutpanel back in 2017, still playing for Sevilla's youth team. Don't miss the next big talent in football! Book your demo.
Ryan Gravenberch
The dominant midfielder has progressed through Ajax's youth ranks to be one of their main stars in recent years. Born in 2002 and with 9 caps for the Netherlands, Gravenberch has a dominant physique, and great ability on the ball.

Gravenberch has EPIs that can spark envy in a great majority of players. He tops the Eredivisie for Pass Short, Reception and Delivery on his position, which means he pulls the strings for his side. Being Ajax's main cog requires great technique, dynamism, vision and reading of the game, all of those are attributes that Ryan excels at. Against the ball, he has a satisfactory level of offensive and defensive tackles. But given his offensive output, the just average defensive participation can be more than forgiven.
---
A 18-years-old that is 93% similar to Gravenberch seems like an interesting prospect? Find out who this player is!  Schedule a demo.
Mason Greenwood
Highly appreciated by his club supporters and staff, Greenwood is another of a series of talented English players to emerge recently. Currently in his fourth season at Manchester United's senior side, Greenwood is still just 20 years old, and has plenty of room and time for improvement.


Very complete on the ball. Greenwood can pass, dribble and finish. His take-ons and the positions of his shots are the highlights of his ability. Some improvement in his passing and link-up play up front are the keys to unlocking the next level in his performance. Greenwood is slightly let down by his off the ball contribution though, not successful enough in volume and importance of the challenges he commits to, and with absolutely no presence in covering space or defending in the air.
---
Filtering wingers born in 2001 or later, with at least 1000 minutes played within a competition rated at least 5.5/10, Scoutpanel can find 18 players with a better rating than Mason Greenwood. Keen to add any of them to your team and explore more players? Book your demo
For our past Golden Boy analysis and other insights, click here. Follow us in social media and don't miss our content!