From now on a big new update of Scoutpad is available – the digital assistant for player assessment and management. With this update we react to the numerous feedback we received from you all – thank you very much!
Content
1. NEW NOTE-TAKING FEATURE
2. ADVANCED REPORTING
3. SEASON STATS
4. DAILY UPDATED DATA
5. APPLE PAY AND GOOGLE PAY AVAILABLE
6. VIDEOS WITHIN THE HELP SECTION
The new features finally give you the power and flexibility to scout best-in-class reports with more detail for your daily scouting and practice activities – all while improving time efficiency. Check it out for free with our free plan and see for yourself. With the code WELCOMESCOUTPAD25 you can also benefit from a welcome discount of 25% on your single license. The code is valid until 31.3.2021. You save 25% in the first three months of your monthly license or alternatively of the total price of the annual license.
If you do not have a Scoutpad account yet, you can register here for free.
1. NEW NOTE-TAKING FEATURE – Create notes and manage them with tags and a smart filtering system.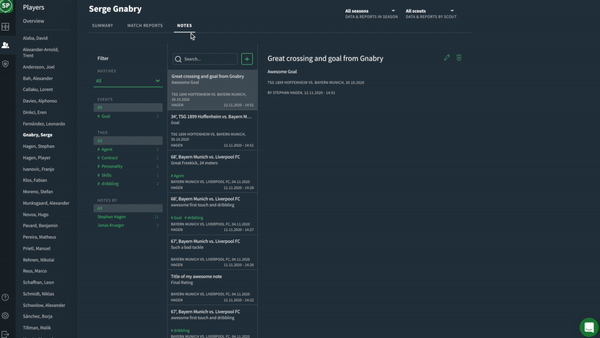 No matter if you just want to write something down or search for a specific note. Scoutpad has now options to manage notes of your watchlist players in a more structured way. A smart filtering system and personal hashtags allow you to separate the content into different categories which makes it even easier to find the notes you are looking for.
Do you want to learn more about the new note-taking feature? Then take a look here.
2. ADVANCED REPORTING – Document every match event directly in the player bubble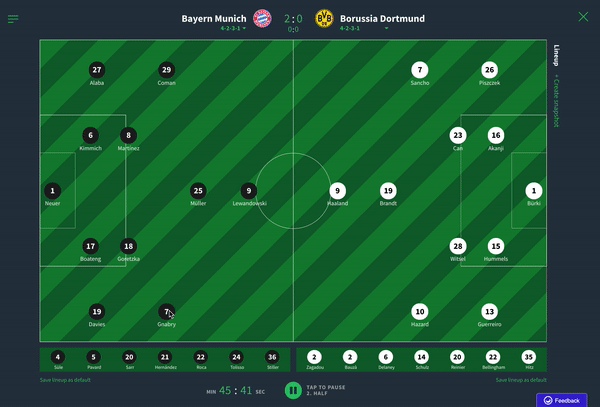 More event data with less effort! You can now record details for goals, assists, yellow/red cards, and own goals and make it easy to automatically sync the match score. For the case you'll need to update or create new squads there's now an intuitive way to save a line-up as default and using it for all upcoming matches – reducing valuable time in recurring line-up preparation.
For more details about the new features click here.
3. SEASON STATS – Goals, cards, and minutes played will be automatically synchronized with the player detail page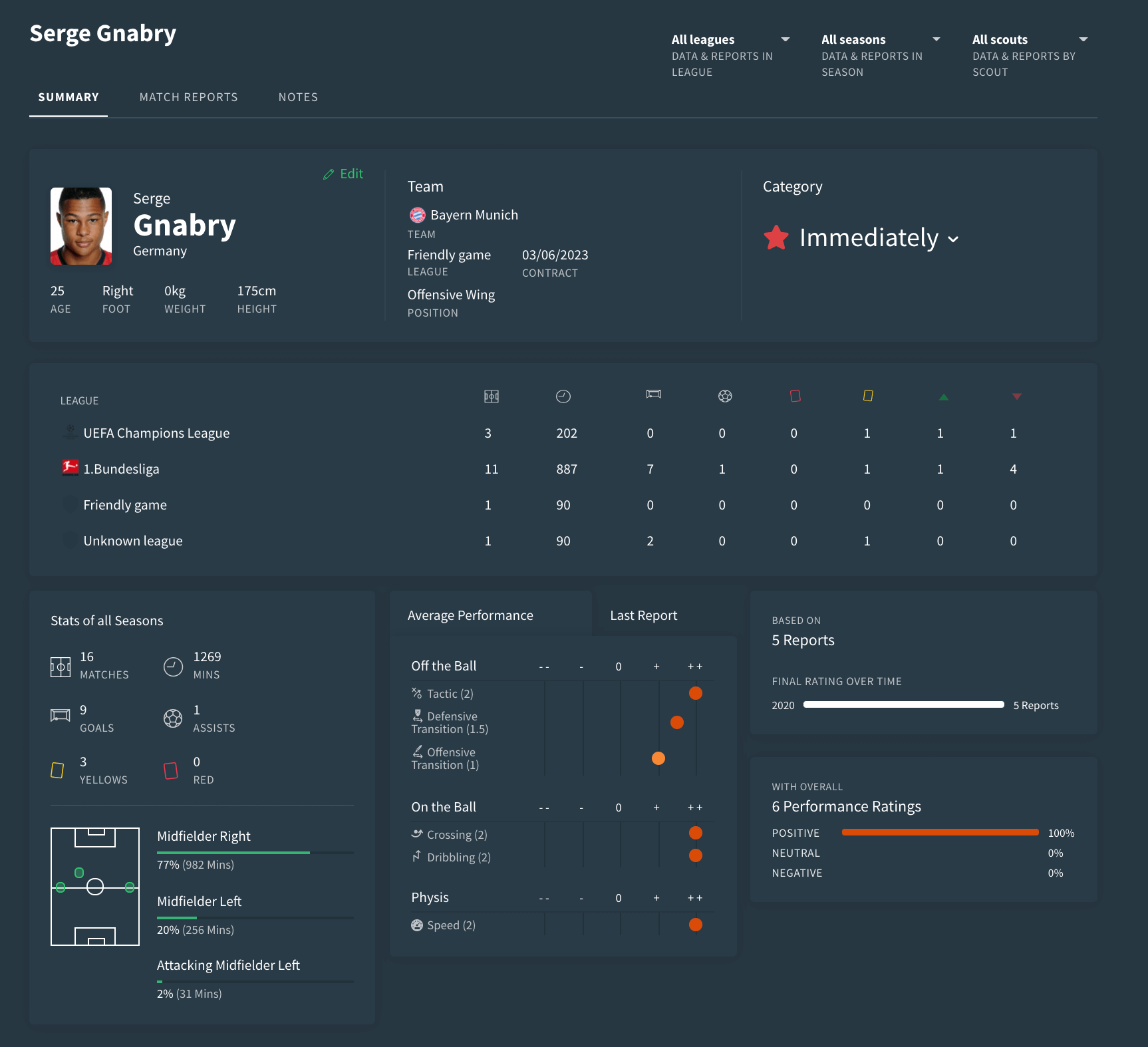 From now on each of your captured match events such as goals, cards or minutes played are automatically synchronized with the player detail page on your watchlist. With the new update, this also applies to players, who are added by yourself. So, you can always keep the overview and focus on the essential – your scouting!
4. DAILY UPDATED DATA – All databases are updated every 24 hours
With the new update, the player statistics and player databases are updated on a daily basis. This allows you to better structure and prioritize your analyses and evaluations, which enables you at the end to make the most impactful decisions.
5. APPLE PAY AND GOOGLE PAY AVAILABLE
From now on you can add Apple Pay and Google Pay as payment methods in addition to the existing payment methods credit card and SEPA.
6. VIDEOS WITHIN THE HELP SECTION – Short Tutorials help you to understand the Scoutpad features even better
Your onboarding area inside the Scoutpad now shines in a new light. In short video tutorials, you'll get a brief summary of all important features to ensure you get the very best out of Scoutpad. Digitize and structure your work and be one step ahead of your contenders.