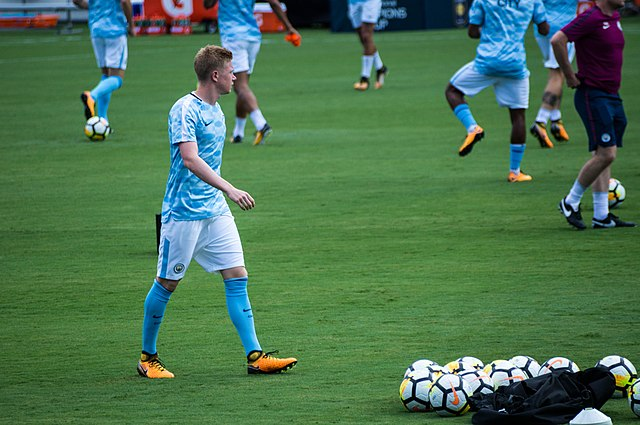 To start the second half of Ballon D'or nominee analysis based on Scoutpanel data, we have a spine of world class players that would make a great and solid platform for any team in the world.
A solid and experienced defender, a midfield maestro and a young, tenacious striker. Will any of them get near the award in the next weeks?
Giorgio Chiellini – ITA / Juventus
37 years old; In 2021: Won Euro 2020, Coppa Italia & Supercoppa Italia; 2 assists; 10 clean sheets;
Near the end of a glorious career, Chiellini is still one of the best defenders in football. He was not a regular starter for Juventus and had to spend some time on the bench, but played a crucial role in the Euro 2020 campaign and lifted the trophy as the captain of the team. 2021 resulted in three trophies for Giorgio Chiellini, and this Ballon d'Or nomination. Another milestone year in his long-lasting career.

Good performance "Off the ball" from the experienced defender in the Tackle Off and Def area. The moderate Aerial rating comes as a slight surprise, since Chiellini is famous for his quality headers. Furthermore, he is a bit off in Blocked Shots and Interceptions too. But his stamina is the major reason for that and more than natural given his age. On the ball, Chiellini achieved decent ratings in Delivery, Reception and Short Pass. That means the veteran took part in the team's build-up and used his strong left foot to distribute precise passes. Good performance in general over the year for Chiellini and strong argument against the critics who say that he is past his best.
Lautaro Martinez – ARG / Inter
24 years old; In 2021: Won Copa America & Serie A; 23 goals, 6 assists;
The partnership between Martinez and Lukaku terrified every defence they faced in 2021. Their great performance helped Internazionale to win the championship after eleven years. At international level Martinez triumphed at the Copa America and scored 3 goals in the competition. The new season started tough for the young striker though after a long transfer saga during the summer. But Inter offered him a new contract and Martinez committed his future to the Nerazzurri until 2026.
Lautaro's profile from 2021 illustrates two main traits of his playing style well. The "pressing forward" trait and "complete striker" trait.  The first we see manifested in the high Tackle ratings, achieved by intense counter-press performed by the striker. The second trait we find in the decent and well-balanced ratings in "On the ball» categories: Shots, Finishing, Delivery, Receptions, Take-on and Pass Short.  He does not just score goals but involves himself with overall play, provides passes or falls deep to distribute the ball. Delightful performance over the year for the young striker.  And even though he is not the favorite to win the award, he seems on the right track.
Kevin De Bruyne – BEL / Manchester City
30 years old; In 2021: Won Premier League & Carabao Cup; 13 goals, 15 assists. 
No matter if for club or country, De Bruyne always stands out. He suffered a couple of injuries over the year, but that did not stop him from being a consistent creative force. The playmaker got his third Premier League title and added a domestic cup trophy. He also played in the Champions League final, but lost to Chelsea. For Belgium, De Bruyne helped his side reach the quarter finals of the Euros and orchestrated the attacks along the way.

Reliable, versatile and skillful: That is what Kevin De Bruyne's profile exhibits best. He is often described by Pep Guardiola as a "complete footballer" and it's easy to understand why. He possesses natural flair, great vision, anticipation and positional sense. We find them in the enormous Delivery and Reception ratings he achieved. His good Shot, Finishing and Take-on show great dribbling skills and the ability to create and convert opportunities. And his "Off the ball" ratings and Stability suggest strong determination and work rate. Kevin De Bruyne's chances for top three might be close to zero but he remains one of the best midfielders of his time.
Missed the previous analysis? Find them here, and don't miss the next blog posts to have a lowdown on every Ballon D'or nominee.
Would you like to use Scoutpanel to see how a player compare to one of the nominees or find a similar player to them? Book a demo!